Well, I pitched this idea to Fysho a month or so ago. He kept putting it off and now he's bitched out
. So after speaking to Oneill I decided that I'll make it. A montage consisting of clips from the entire active SARPBC community.
My exams will be over in a month, so I will set an end date of then. 19th June 2010 - get your clips in by then.
Ok, this is how you're going to get the clips to me.
So I am able to make the clips HD, send me the direct replay file in a PM over the forums. Obviously, receiving millions upon millions of "Untitled Match" will be impossible to organise. To counter this, you MUST name your replay file in this format: "Backwards aerial (2.48) - Utopia - Oneill_Clan". I'm not sure if it lets you bracket it. If it doesn't, just put the time of the replay next to the description. Seriously, if you don't name it with these 4 pieces of information I will not accept it.
EDIT:
Just make the replays look like this
I need a vast array of clips. Urban aerials are all well and good, but this needs to be a bit of everything. Galleon saves, Stadium aerials, Galleon freestyle aerials (
) all need to be here. By the 19th of June, 2010, I want the following clips from each of you:
2x backwards aerial
2x aerial
2x freestyle aerial
2x save
2x drift goal
2x teamwork goal
2x dribbling goals
2x Misc goals
Obviously, you don't have to get each of these. But I won't need any more than the specified number of clips for each of them, from each of you.
PS Like all montages, clips have to be entirely new. I cannot accept footage that has either been in previous montages or on YouTube - everything must be
unseen.
PS Ryan had a nice idea:
design your own little signature that will be shown on the video. It will be tiny and only like 50% transparency - it will only be visible if you actually look for it, if that makes sense. Design your own or I'll just put your name in boring black font
Remember that the background has to be transparent.
Current sigs: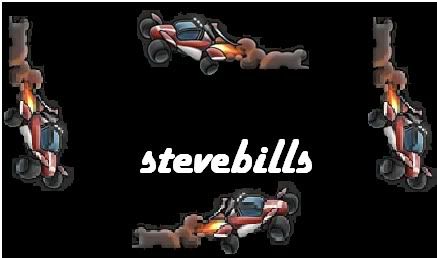 Ryan094 wrote:1. Go to Extras > Replays.

2. Highlight over your selected replay you wish to send to Cole.

3. Hit the Triangle button.

4. Enter the desired name and the information about where the goal/save was scored/saved. E.g 2:25 - 2:18.

5. Hit the export button to export it to the XMB.

Repeat stages 2 - 5 until you have exported every replay you want to send.

6. Go to the XMB

7. Go to the Game section.

8. Go to Saved Data Utility

8. There should be your desired replay file(s) there.

9. Insert a USB stick into your PS3 via USB slot.

10. Hit the triangle button.

11. Select copy.

12. Select the USB stick.

13. Hit ok.

Repeat steps 10 - 13 on each of your desired replays.

14. Take out USB stick.

15. Insert into your PC.

16. Go to My Computer.

17. Go to your USB stick.

18. Go to PS3

18. Go to SAVEDATA

19. Assuming that you only have SARPBC replays saved on your USB, copy all of the folders onto your hard drive.

20. You don't have to do this next step, but it's easier. Highlight all of the folders, then right click and select

Add To Archive

21. Hit ok, then rename it to something like

Ryan0947 - Communitage Replays.

Obviously adding in your own PSN.

22. Now, here you have many options to choose from. You can either go onto

https://www.dropbox.com/

and download it, which I highly recommend. Once you have downloaded it, go onto My Dropbox which should be in your documents, then go in Public and copy the Communitage Replays archive you made before into that folder. Then right click it, select

Dropbox

, then

Copy Public Link.

Go onto the forums, create a new PM and then paste in the link. Send that to Cole with a suitable subject.

You can also use sites such as

http://www.megaupload.com/

and

http://www.rapidshare.com/

to upload the archive, then it'll give you a link. Copy that link into a PM to cole.

There, you are sorted.

If you don't know what to do after this ridiculously detailed tutorial, then God help you. I made this as simple as I could.